POSITIVE - CROATIAN CAMPAIGN FOR WORLD AIDS DAY
We are excited to announce that POSITIVE will be official Croatian AIDS awareness campaign for 2010. Posters with letters POSITIVE (which will contain artworks, like on exhibition) will be printed in collaboration with UNDP and Ministry of Health. Posters will be distributed in schools, medical facilities,...through Croatia.
| | |
| --- | --- |
| 26.10.2010. 20:50 autor: Miks | |
PRESIDENT OF CROATIA MR IVO JOSIPOVIC VISITS POSITIVE EXHIBITION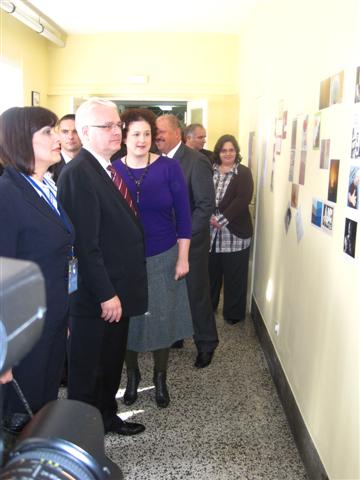 President of Croatia Mr Ivo Josipovic and president of NGO MIKS Kristina Voglein are viewing POSITIVE exhibition on UN day in Croatia.

| | |
| --- | --- |
| 26.10.2010. 19:30 autor: Miks | |
NGO MIKS: POSITIVE ON UNITED NATIONS DAY IN CROATIA
On 22.10 we had privilege to be part of UN day in Croatia, which was celebrated in city of Petrinja.Theme of the day was : Leave noone behind.
We participated with our exhibition: POSITIVE.
Exhibition Positive deals with positive attitude of society towards people who are living with HIV/AIDS.Artists are : high school students of XV and V gimnasium from Zagreb and famous national and international photographers, fashion designers, graphic designers, sculptors, painters,..
Exhibition was visited by president of Croatia Mr Ivo Josipovic, Mrs Louisa Vinton, UNDP coordinator for Croatia and by many diplomats and delegats from UN, UNDP, UNICEF,...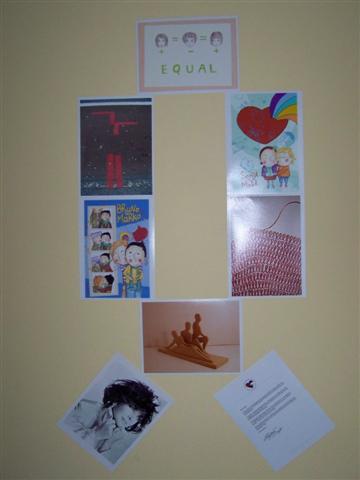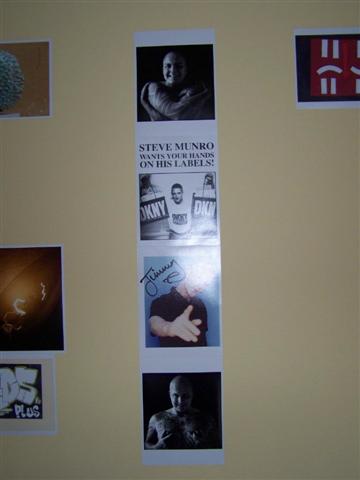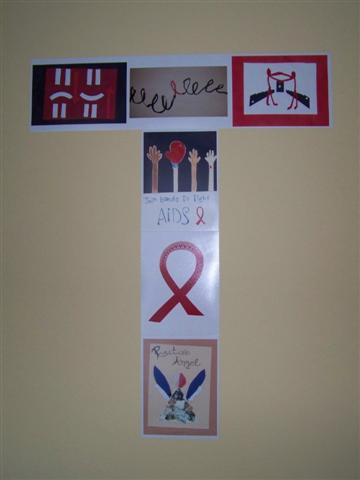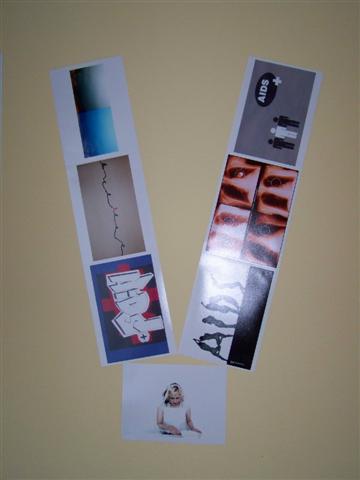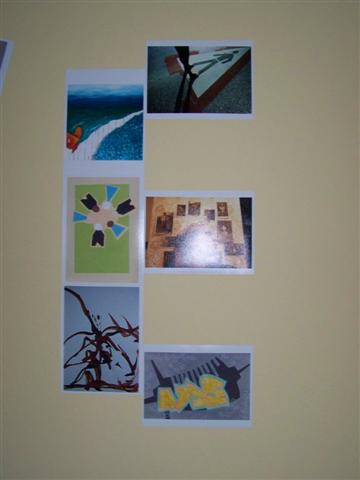 | | |
| --- | --- |
| 26.10.2010. 18:57 autor: Miks | |
NGO MIKS: POSITIVE ON UNITED NATIONS DAY IN CROATIA
We are so proud to announce that our exhibition POSITIVE will be part of United Nations Day in Croatia "Leave no one behind", 22.10.2010.
in Petrinja.

| | |
| --- | --- |
| 18.10.2010. 17:06 autor: Miks | |
MIKS on Croatian national television - HTV 1
NGO MIKS was featured on the most viewed TV program in Croatia, Dobro Jutro Hrvatska (Good Morning Croatia) on HTV1 , 5.8.2010.
Feature was about five years of continuous and succesfull AIDS/HIV education through art that MIKS is organizing and about MIKS on the International AIDS conference in Vienna. Feature was filmed in XV high school in Zagreb, Croatia, and speaking was MIKS president Kristina Voglein.

| | |
| --- | --- |
| 26.08.2010. 20:57 autor: Miks | |
LOOKING AT AIDS 2010 - POSITIVE AT INTERNATIONAL AIDS CONFERENCE IN VIENNA
We are soo proud that we were part of the Global Village, at the International AIDS congress 2010, in Vienna.Our exhibition Looking at AIDS - POSITIVE was opened through whole week of the conference.It was soo special and we feel so honored to be the only NGO from Croatia on the congress.Thank you sooo much everyone, artists, students from XV high school Zagreb, head master Veronika Javor and to everyone who was and is involved with our projects!
See you all very soon!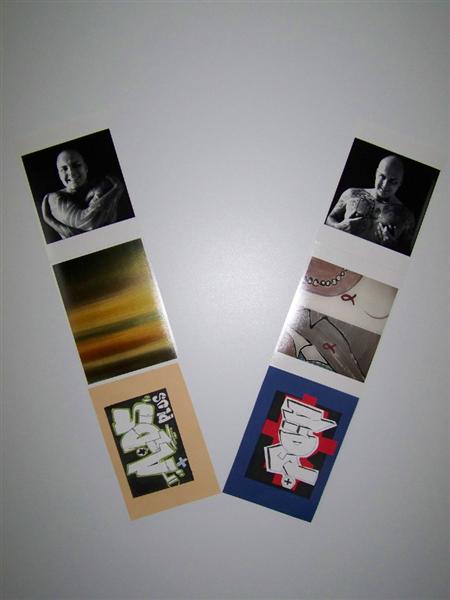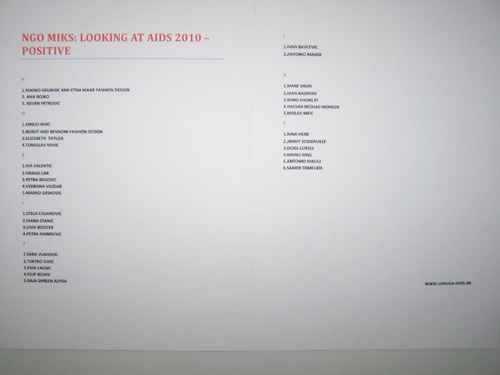 | | |
| --- | --- |
| 24.07.2010. 19:28 autor: Miks | |
PACKING FOR VIENNA - WORLD AIDS CONFERENCE
Just a quick note, as we are packing our exhibition Looking at AIDS - POSITIVE for World AIDS conference in Vienna. Looking back when we started our HIV/AIDS and human rights education through art, in 2005, we never thought we would be officially part of such a big event as World AIDS conference. We are sooo proud that our work is recognized so much and we know we are on the right path (not easy one, but when we see enthusiasms of artists, of school kids, of teachers, of press, of random people around us, we get strength to carry on!).We kept banner from our first Looking at AIDS festival back in 2006 to remind us the past and through it, to get strenght for the future.
Thank you so much to everyone who has made this possible and lets all together fight for positive world, full of love and understanding!
See you at the World AIDS conference!


| | |
| --- | --- |
| 16.07.2010. 00:29 autor: Miks | |
MARKO GRUBISIC FOR LOOKING AT AIDS 2010 - POSITIVE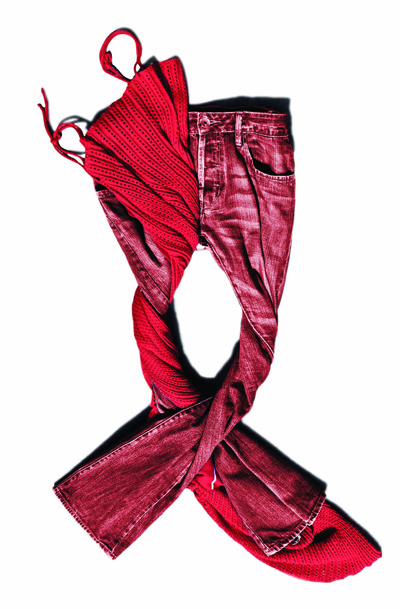 Najpoznatiji hrvatski modni fotograf Marko Grubisic osmislio je plakat za kampanju POSITIVE (Gledam AIDS 2010), cija ce premijera zajedno sa izlozbom Gledam AIDS 2010 POZITIVNO biti u Becu, na World AIDS conference u srpnju 2010.
Croatian most famous photographer Marko Grubisic designed photos for the Looking at AIDS 2010 (POSITIVE) campaign poster.Premiere of full campaign and exhibition Looking at AIDS 2010 POSITIVE will be on World AIDS conference in Vienna, July 2010.

copyright: Marko Grubisic and Udruga MIKS.

| | |
| --- | --- |
| 04.05.2010. 15:12 autor: Miks | |
Gledam AIDS 2010 POZITIVNO na Svjetskom AIDS kongresu
We are proud to announce that our fourth season of Looking at AIDS exhibition (Looking at AIDS 2010) POSITIVE will be presented at the gallery, at opening of World AIDS congress in Vienna (Austria) in July 2010.Exhibition will stay opened during whole festival.

LOOKING AT AIDS 2009 IN VIENNA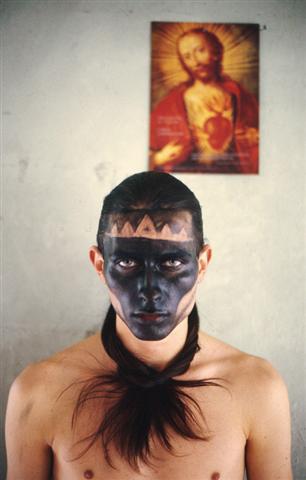 Exhibition Looking at AIDS 2008/2009 in collaboration with Aids Hilfe Wien opens on Saturday, February21st 2009. in Vienna (Austria). Aids Hilfe Wien has long tradition of using fashion, fashion photography to raise awareness to HIV/AIDS. It culminates each year in May with famous Life Ball.

Photography : Snjezana Josipovic,
Make up/Hair : Philipp Hoffmann,
Model: Florian Pessenteiner

Entrance is free.

<< Natrag 1 2 3 4 5 6 7 8 9 10 11 12 13 14 15 16 17 Dalje >>